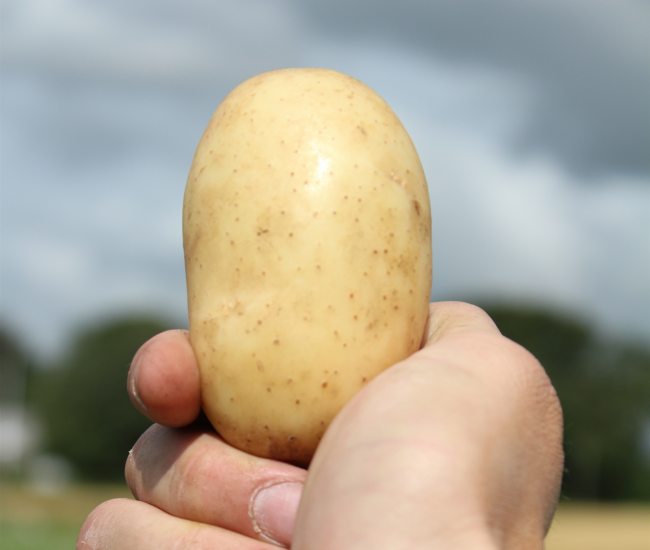 Due to the mild Nordic climate, Denmark is an ideal country for the production of seed potatoes. The cooler weather climate creates superior phytosanitary growth conditions for seed potatoes with a higher quality and breeding as a result.
All Danish breeding of seed potatoes is subject to the legal European regulations. These are closely monitored by the Danish Ministry of Agriculture. This is expressed in the form of impartial field inspections, post-tests, batch inspections and random surveys.
Besides the mandatory quality standards, Unipatatas regularly conducts its own market-based quality controls of each batch. This is done to ensure that both the breeder and the customer achieve the highest value for their deliveries.

To ensure the easiest access to the global market of agriculture and food, all our main suppliers are GLOBALG.A.P. certified. This means that the production lives up to higher standards in terms of traceability, food safety, working environment and quality.
In order to contribute to this higher transparency and traceability of the product, Unipatatas has been GLOBALG.A.P. Chain of Custody certified.