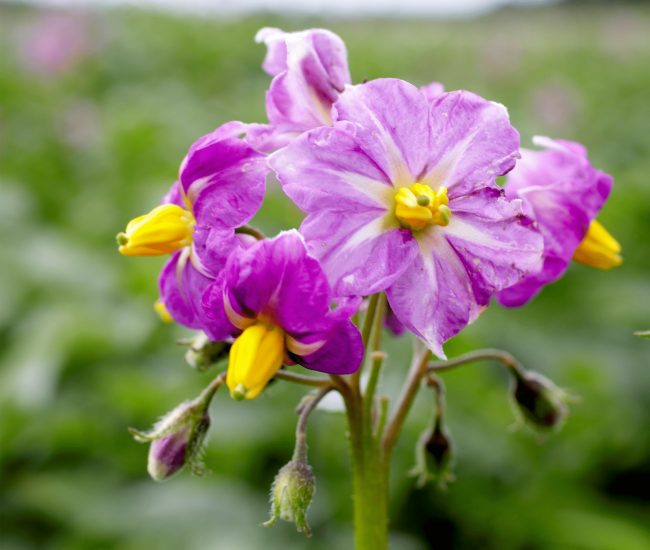 Unipatatas is a grower-owned international trading company for potatoes, which was founded in 1997. The core business is trading in seed potatoes, supplemented by trading in table potatoes and onions. The most important markets are in North Africa, The Middle East and all corners of Europe.
Our purpose is to offer the most competitive product pricing with the highest quality to our clients. Thus, in collaboration with our basic and pre-basic breeders, we have established our own production chain. Here we are able to follow the potatoes' journey throughout the entire process, constantly monitoring our products. This is done right from the start as meristem plants and tubers, which are produced under clinical conditions in the laboratory, all the way to the delivery of the finished product to the customer.
Through decades of efficiency, combined with close collaboration with our loyal growers, we have built up the two largest seed potato breeders in Europe. This gives our customers the greatest security in our delivery of highly consistent quality.  The Danish climate and the high phytosanitary levels contribute to a very healthy production of seed potatoes. These strengths contribute to our mission of delivering a product that both we and our customers are proud of.
Our vision is to inspire both our growers and customers, with the most optimal and healthy production, using the latest knowledge and technology in the cultivation and storage of potatoes.